The #1 concern for new parents is SLEEP and how to get it!
Do you want to know the best way to get a good night sleep? Start early!
This class is designed to set up healthy expectations and habits surrounding infant sleep BEFORE the baby is here. Using evidence based research, we have created a prenatal program that sets parents up for the best start possible.
Not only do we get parents on the same page as far as infant sleep knowledge, but you will also learn about schedules, calming techniques and 'normal' sleep patterns for a baby. We want to set the stage for good sleep habits your baby can grow up knowing that bedtime is a safe, and peaceful time.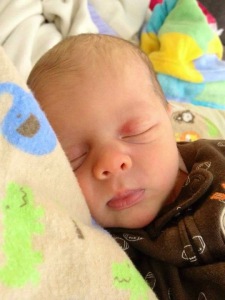 Want a good nights sleep, but don't want the tears? You're in the right spot!
"Is your baby good – do they sleep through the night?"
"You need to teach that baby how to sleep"
Sound familiar? Here at Ridge Meadows Doula Services we believe that learning to fall asleep on your own is a developmental milestone, just like crawling or walking. Forcing a baby to crawl or walk before they are ready would ultimately result in frustration and tears. It is the same with sleep, babies will learn to fall asleep on their own when they are ready, but there is plenty we can do to set the stage for your baby (and you) to get a good nights sleep.
We have a 'no cry' approach to infant sleep that not only WORKS but allows your baby to form a healthy relationship with sleep – meaning you will have less sleep issues as they age! If you're feeling tired, overwhelmed or at your wits end, we can help you create a sleep solutions that will work for you AND your baby (no tears included).
Investment- $150
Please email RMDSgreen@gmail.com to talk to Jessica our sleep expert.