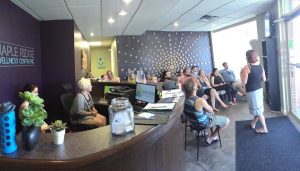 Born to Birth is a collaboration of Maple Ridge Wellness Centre and Ridge Meadows Doula Services. We aim to educate to community on pregnancy and host pregnancy and postpartum related events at NO COST each month.  To register for any of these NO COST workshops please call Maple Ridge Wellness Centre at 604-479-0800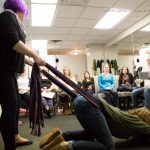 Optimal Fetal Positioning-  August 12
Join Dr. Zehra Gajic (chiropractor) and Nicole Chambers/Allison Farrance (doulas) to learn about optimal fetal positioning. This NO COST workshop will teach pregnant woman a few simple techniques to help your baby get into the best position for your birthing time. Tips and tricks you can do in your home. You will learn how the baby moves through the pelvis and what positions can help baby on its birthing journey. To register for this NO COST workshops please call Maple Ridge Wellness Centre at 604-479-0800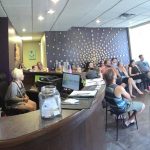 Understanding Informed Consent and choosing your birthing team- 
Who do you want on your birth team? Can you change care providers? Are you being respected and listened to? Guest speaker Gina Snyder is a doula and placenta encapsulator in the lower mainland and feels that it is important for every pregnant person to know they are being provided informed consent from every member of their birth team. To register for this NO COST workshops please call Maple Ridge Wellness Centre at 604-479-0800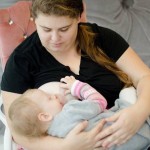 Breastfeeding 101- TBD
Guest Speaker Roxanne Farsworth (lactation Consultant)Have you ever wondered how to get breastfeeding off to the best start possible? Come and learn what makes the ideal beginning to breastfeeding, and how to handle common booby traps that come up in less than ideal situations. Arm yourself with current evidence based breastfeeding information so you can have the breastfeeding relationship you desire!  Learn basic breastfeeding tips and tricks from the doula's of Ridge Meadows Doula Services. We will demonstrate the many ways you can breastfeed, some benefits of breastfeeding, and send you home with a list of local resources. Dr. Zehra will help you get into a comfortable position for breastfeeding that won't leave you feeling cramped and crinkled. Proper breastfeeding posture is very important in order to prevent extra stress on the spine that may cause pain and headaches. To register for this NO COST workshops please call Maple Ridge Wellness Centre at 604-479-0800
Dr. Zehra will share how to gently and properly change a newborn diaper without causing additional stress or damage to your baby's hips, spines, and nervous system.  Ridge Meadows Doula Services will talk diaper colours (what's normal, what's concerning) and share some cloth diapering tips and tricks as well as some babywearing demos.  Nicole chambers (counsellor and doula) will talk about the importance of postpartum mental health and provide resources on postpartum depression and anxiety. To register for this NO COST workshops please call Maple Ridge Wellness Centre at 604-479-0800
Prenatal Nutrition 101- TBD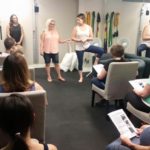 Join Naturopath Dr. Taylor Bean, Chiropractor Dr. Zehra Gajic, and the Doulas of Ridge Meadows Doula Services to learn all about prenatal and postpartum nutrition. This workshop will cover healthy prenatal/postpartum diet, meal planning, prenatal vitamins, and highlight local resources to help you nourish you and your growing baby.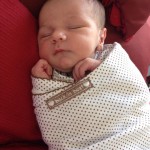 Baby Safety- Car seats & Sleeping- July 15th
Join Amy Letkeman a CPST (car seat tech) and Julie Evans (birth doula) in this informative talk about baby safety.  Did you know car seats are installed wrong 90% of the time? Do you know room sharing is recommended to for 6 months and these babies have a lower risk of SIDS? Join these experts to, listen to the latest recommendation and ask all your safety questions.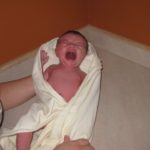 Why is baby Crying- September 16th
Join Katie Walsh (doula and Infant Toddler Educator), Dr. Zehra Gajic  (Chiropractor) Victoria Raggett (RMT) to learn the science behind infant crying.  Did you know that Canadian babies cry more and have a higher rate of colic, find out why?
To register for any of these workshops please call Maple Ridge Wellness Center at 604-479-0800
These workshops are hosted by Ridge Meadows Doula Services with experienced doulas and childbirth educators facilitating these interactive, informative workshops. Each workshop has the $ and location. Don't forget to click the hyperlink to bring you to the facebook event. While you're there, also LIKE our page for future events, education resources and community connection.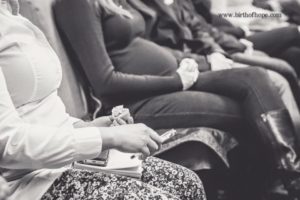 Newborn Prep Sept 18 530-8pm 
PLACE- Little Savages Clothing Boutique
12143 Harris Road, V3Y 2E9 Pitt Meadows, Canada
PRICE- $30 each or $50 per couple
To register please email ridgemeadowsdoula@gmail.com
Ridge Meadows Doula Services is excited for this very popular class to run again. "Newborn Preparation" This 2.5 hour class will educate new parents on their new little one before baby is born.
Topics Include…
Baby's first days (holding baby, breastfeeding and diapering)
– Sleeping
-Crying
-Soothing
-Self care
-Bathing
-Nail care
-Baby and your relationship
and more!
Where- Maple Ridge Wellness Center
You know how babies are born, but do you know how to cope through the stages of labour? Are you confident on how to support your partner? Come learn tips and tricks of birth from 2 experienced doulas. We will guide you though early labour at home, induction, epidural, homebirth, active labour and pushing.
You and your support person will learn hands on techniques and positions that doulas use at all the births they attend. From comfort measures to helping ensure your baby is in optimal fetal positioning. After this you will be ready for your birth.
$40 individual or $60 with a partner.
please send an email money transfer to ridgemeadowsdoula@gmail.com to register and hold your space.
We understand that some families are too busy to commit to a series of classes. We have put everything you need to know about childbirth in one quick day. Be prepared for your birth by learning from 2 experienced doulas and childbirth educators.
Investment- $145
To sign up please email Nicole at ridgemeadowsdoula@gmail.com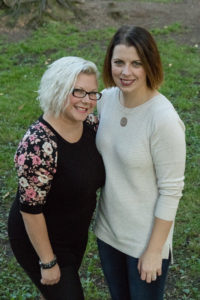 CHILDBIRTH EDUCATION in a day June 4th at 10 AM – 4 PM and November 5th
Physiologic Birth – Stages & Phases of Labour
signs of labour and when to go to the hospital (or set up the birth pool)
What your partner can do
Optimal fetal positioning
Comfort Measures
Coping
Birth & Immediate Postpartum
Cesarean Birth
Medical interventions
Newborn routines
This is only a birth preparation class. Please contact us if you are also interested in taking our Newborn Prep or breastfeeding class.