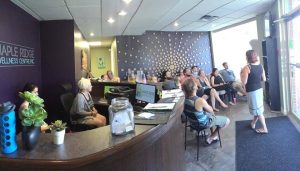 Born to Birth is a collaboration of Maple Ridge Wellness Centre and Ridge Meadows Doula Services. We aim to educate to community on pregnancy and host pregnancy and postpartum related events by donation each month. To register for any of these workshops please call Maple Ridge Wellness Centre at 604-479-0800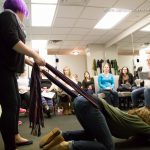 Optimal Fetal Positioning- By donation
Join Dr. Zehra Gajic (chiropractor) and Nicole Chambers/Allison Farrance (doulas) to learn about optimal fetal positioning. This NO COST workshop will teach pregnant woman a few simple techniques to help your baby get into the best position for your birthing time. Tips and tricks you can do in your home. You will learn how the baby moves through the pelvis and what positions can help baby on its birthing journey.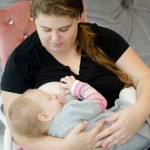 Breastfeeding 101- by Donation
Have you ever wondered how to get breastfeeding off to the best start possible? Come and learn what makes the ideal beginning to breastfeeding, and how to handle common booby traps that come up in less than ideal situations. Arm yourself with current evidence based breastfeeding information so you can have the breastfeeding relationship you desire! Learn basic breastfeeding tips and tricks from the doula's of Ridge Meadows Doula Services. We will demonstrate the many ways you can breastfeed, some benefits of breastfeeding, and send you home with a list of local resources. Dr. Zehra will help you get into a comfortable position for breastfeeding that won't leave you feeling cramped and crinkled. Proper breastfeeding posture is very important in order to prevent extra stress on the spine that may cause pain and headaches.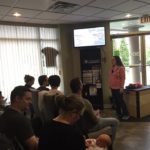 The Postpartum Plan- By donation
Dr. Zehra will share how to gently and properly change a newborn diaper without causing additional stress or damage to your baby's hips, spines, and nervous system. Ridge Meadows Doula Services will talk diaper colours (what's normal, what's concerning) and share some cloth diapering tips and tricks as well as some babywearing demos. Nicole chambers (counsellor and doula) will talk about the importance of postpartum mental health and provide resources on postpartum depression and anxiety.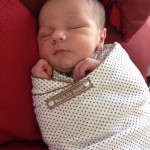 Baby Safety- Car seats & Sleeping- By donation
Join Amy Letkeman a CPST (car seat tech) and Julie Evans (birth doula) in this informative talk about baby safety. Did you know car seats are installed wrong 90% of the time? Do you know room sharing is recommended to for 6 months and these babies have a lower risk of SIDS? Join these experts to, listen to the latest recommendation and ask all your safety questions.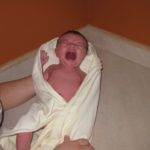 Why is baby Crying?- By donation
Join Katie Walsh (doula and Infant Toddler Educator), Dr. Zehra Gajic (Chiropractor) Victoria Raggett (RMT) to learn the science behind infant crying. Did you know that Canadian babies cry more and have a higher rate of colic, find out why?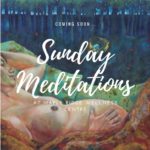 Sunday Meditation for Birthers- $15
A chance to spend 60 minutes devoted to just you and your baby in utero. Join Madison, a certified pre/post natal teacher and Reiki energy practitioner, as she guides the circle through breath work and meditation. The perfect opportunity for self-care during your pregnancy. Please email [email protected] to reserve your spot.
Feb 25, March 25, Apr 22, May 27, June 24, July 22, Aug 19
To register for any of these workshops please call Maple Ridge Wellness Centre at 604-479-0800
These workshops are hosted by Ridge Meadows Doula Services with experienced doulas and childbirth educators facilitating these interactive, informative workshops. Each workshop has the $ and location. Don't forget to click the hyperlink to bring you to the facebook event. While you're there, also LIKE our page for future events, education resources and community connection.