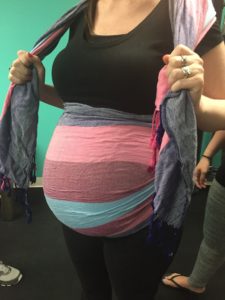 Often during the end of pregnancy the birthing person starts to feel a lot of pressure in their pelvis. We use the belly lift technique so that baby is supported by the rebozo onto the cervix vs the pubic bone. The great thing about the rebozo is that when tied properly the birthing person can still go about their day with extra support and comfort for their belly. This often aids in lower back discomfort which most birthing people find extra beneficial.
Another way we use the belly lift technique is during labour is to encourage strong effective contractions. This is done by the belly lift encouraging baby's head to apply pressure to the cervix rather than the pubic bone.
Looking for yet another way to encourage baby onto the cervix? Try the belly lift while doing the walking portion of a miles circuit!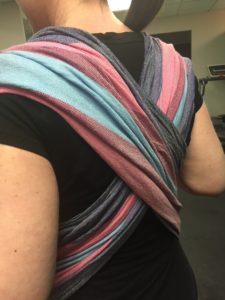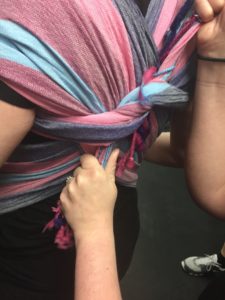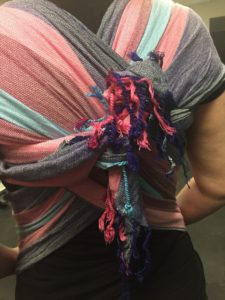 Happy Birthing- Julie