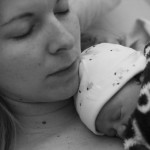 Nicole had her work cut out when it came to supporting me with my pregnancy, I suffered many losses and was riddled with anxiety and fear. She always had a way of bringing me back to a calm state by listening to my concerns and answering all my questions with honest up to date information. After my daughter was born I had an extremely hard time with breastfeeding. You name the challenge I had it. Nicole was patient and encouraging and after just about giving up, my daughter finally latched and started breast feeding  at 3 months and did so happily for 17 months. If it wasn't for her support I'm not sure I would have continued. Nicole is honest, caring, open minded and devoted to her clients . This is something that is hard to find today!
-Leah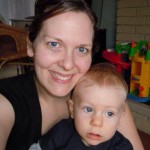 Nicole was a huge support to me thru the entire breastfeeding experience with my son and then again with my daughter. I never realized how many questions I would have and it was amazing to have such a knowledgeable person to go to. Nicole is patient and understanding and provided comfort when I struggled with weaning my son and all the emotions that go along with that. I would highly recommend Nicole to anyone who wants to breastfeed. She is amazing!
-Erin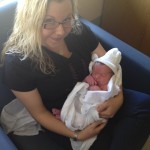 I contacted Nicole after learning that my second birth would be a planned c-section due in part to some surgery I needed at the same time. As I was told that I would be an additional four hours separated from my newborn baby, I was obviously very worried about missing out on that initial bonding time (skin to skin, suckling and all that). I really wanted someone to support my husband and give him pointers to fill the void in my absence. Thankfully all went will with my surgeries and when I arrived at my room, Nicole was there with my family. My daughter had been skin-to-skin with my husband for most of the time I was in recovery and had been suckling on his finger as she waited for mommy.
Nicole was a great help with breastfeeding. She came to my home a number of times, helped me with positions and gave me great tips to help increase my milk supply. I wasn't able to nurse my first child and feel that my success nursing my daughter is largely in part to simply knowing that Nicole was routing for me. I wouldn't hesitate to recommend Nicole to friends and family. She's awesome!
-Carla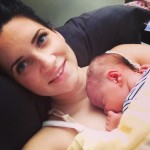 Nicole was an easy choice because of her background in counseling and her calm holistic approach to the process. I have a history of anxiety and I knew that I needed someone who would be strong and uplifting in those exhausting moments when you just feel like giving up. During our prenatal meeting Nicole was excellent at answering any of the questions me or my husband had and helped us finalize a birth plan that felt right for us.
Nicole helped me remain sane when i went over my due dateand reminded me that 40 weeks wasn't an expiry date. The day of my delivery I had been sent to the hospital to do a checkup to make sure everything was ok with baby.. After several hours at the hospital we knew that everything was not looking good for our little one and we most likely would not be leaving. Nicole kept in constant contact with me the whole day and let me know that at any time she could be there. When the word "cesarean" started being tossed about my eyes welled with tears and my heart sunk. Literally the first thing we did was call Nicole and she was there within a half hour. The whole reason we had chosen Nicole was for her sincerity, compassion, and understanding and at that moment it was exactly what I needed.
Nicole stayed with me right up until I went in for surgery and helped to keep me calm. As soon as the birth was over Nicole met us in the recovery room and helped me with latching our little girl for the first time. In the days and early weeks to follow she checked in on how we were doing and was even up for answering those late night texts when I had no idea what to do. . Nicole's support throughout my pregnancy was incredibly valuable. I'm so glad we did our research and chose to bring a doula on board. Even though our birthing plan did not go as expected, Nicole was exactly what we needed during our cesarean. She was empathetic, compassionate and has a true passion for what she does.
-Chandra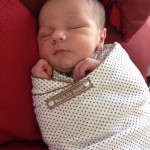 My time with ridge meadows doula services, was a good experience. Nicole Chambers was informative and helpful in providing myself, the new father to be a calm service to my wife during her birthing process. I am glad that they could help and share this experience of the birth of our new son Jaxon.
-Chris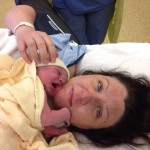 My doula (Nicole Chambers), upon arrival began the process of guiding me through increasingly difficult contractions. With my fiancée and Nicole by my side, I had my own team of guidance, calm and assistance.
Nicole took charge and made sure I was always busy with finding new positions and new ways to move around to work through contractions. She also kept my fiancée busy with things to fetch and ways to help so he was included. She helped me walk and breathe and held me up while I had walking contractions in the hallway. I was able to make it to this point without any drugs and I owe this to Nicole.
Nicole was an invaluable asset to getting me thorough one of the most difficult times of my life. I would recommend her to anyone looking for a great support system from pregnancy to postpartum.
-Genevieve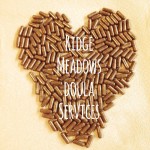 I had placenta encapsulation done by Nicole Chambers. I highly recommend this especially for women who have any sort of hormone imbalance, or thyroid issue. I was very emotional right after the birth of my son, however the placenta pills helped in reducing random crying, helped the healing process and sped up overall recovery. It made me feel a bit more human, faster. Nicole also does tinctures which last forever, another thing I highly recommend. They can be used postpartum or during menopause or any time of hormonal imbalance. Nicole was prompt in getting the pills to me asap so I could recover sooner.
-Genevieve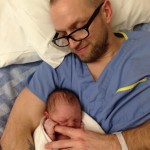 My wife and I hired a midwife (which was a great experience) to oversee our birthing process and I didn't think we needed a doula, but this was largely because I didn't realize what their role was. However our birth plan was thrown out the window after a conversation with the doctor and our midwife during a checkup after our overdue baby girl was being induced. Now our doula, Nicole, brought tons of wonderful resources to our pre/postnatal meetings, but for me this was the most important involvement in our birth. As my wife looked at me for answers that I couldn't provide her with, Nicole stood in the hospital with us and was there every step of the way. She provided a calm, patient and empathetic third party perspective. And we had created such a trust with her that I knew she had my wife's best interest at hand. She was a rock that grounded me during the most amazing, traumatic and chaotic day or my entire life. As I was getting prepped for the cesarean, I didn't have any regrets, because I knew between the 3 of us we had tried everything to avoid it. I was calm because Nicole stayed with my wife as our Midwife was reading charts and talking with doctors and overseeing all of the many tasks that go on leading to birth. You can imagine how busy a midwife or doctor would be while they are deciding and/or preparing for a major surgery. While this was happening Nicole explained to us what was happening; she reassured us that everything possible was being done. And during this moment having her with us was valuable beyond money. I highly recommend people research what a doula is and why their role in the birthing process is so important. We will certainly use her again in the future and I believe it would be the best money spent for anyone going through birth for the first time.
-Scott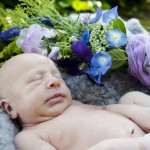 Nicole at RMDS is an amazing doula! She is very warm, welcoming and supportive. She isn't judgemental and is very open to how you want your birth to be. She has great experience and can handle the unexpectedwith ease. I recommend her without pause to anyone seeking someone who will make their birth that much more incredible. The essential oils she carries are awesome as well- I like the "new mama" blend for making me feel balanced, as well as the allergy oil for an unmedicated alternative in cottonwood season. The mud mask is also really great!
-Erin
My husband and I were unsure if we needed a doula for the birth of our first child but with no immediate family in town we decided it might be helpful to have an extra pair of hands for our planned home birth. We are so glad we did! Allison was way more than just "an extra pair of hands"!
Allison was fantastic the day I delivered! She was by my side through each contraction, which gave my husband some time to get care sorted for our dog and prepare our home for delivery. She made sure I was focused, in control of each contraction, fed and hydrated. When my husband was finished getting everything together, she gave us time and space as required to be with each other but always close by for when we needed her.
In the end I needed to go to the hospital to deliver my son. Allison came in the car with us, comforting me while my husband drove. She parked our car while he and I went up to labour and delivery. Even though my husband was very involved in keeping me focused while pushing, it was so helpful to have Allison there with us. She took photos, helped with positions and explained what was happening and why. There were a few procedures that I wanted to hold off on in the hospital and Allison was critical in helping us achieve the birth experience my husband and I wanted.
A couple of hours after my son was born and she ensured we were ok, Allison went back to our home to do laundry, clean up our kitchen and bathroom and got things ready for our return. I can't tell you how amazing it was to come home from the hospital a couple of days later to a clean home!
She checked in on us frequently while we were in the hospital and in the days and weeks post-partum. Overall, I felt so well cared for. Allison was a critical component of our birth plan and I can't imagine what it would have been like without her help, guidance and comfort.
-Jem
Erin is amazing. She is supportive, knowledgable and helped me on so many levels during and after labour.  During labour Erin helped both my husband and I to relax and she helped guide us into helpful positions, pain management and did all she could to ensure I was hydrated and as comfortable as possible. She took time to learn about what was important to me for my birth and did what she could to help me bring those things to fruition. She advocated for me during labour. Most of all she provided genuine moral support during labour and has helped me along in the postpartum learn curve.  My husband, new baby and I are very grateful to have had Erin's support
-Jessica