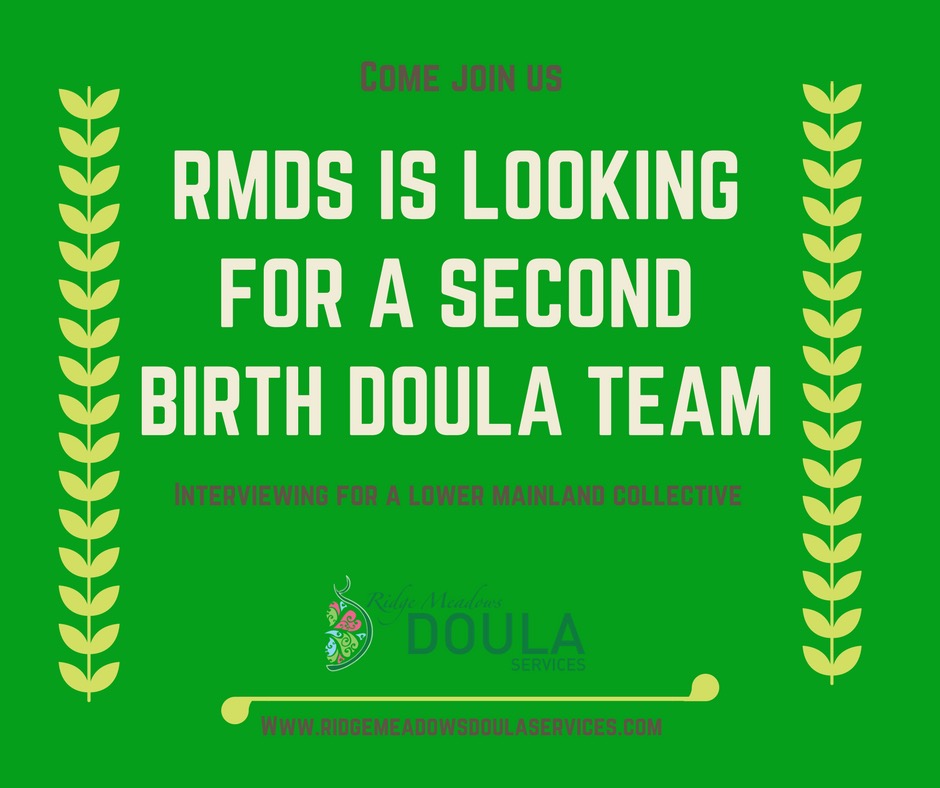 RMDS is a very busy team of doulas that cover all aspects of pregnancy, birth and postpartum. Each year the business is growing and we are not able to take all of our birth inquiries. We are interviewing doulas for a secondary doula team to work mainly in the lower mainland so the current RMDS team can focus their work in Maple Ridge.
The successful doulas will have….
Preferred Wise Woman Way of Birth Doula training or willing to train
The ability to make monthly meetings in Maple Ridge
Ability to work as a team
Ability to be on call for an average of 10 days/nights per month
Your own transportation- working from Abbotsford to Vancouver
Continuing education in the field of a minimum 1 training per year
Please send your resume and cover letter to ridgemeadowsdoula@gmail.com
All applications most be in by June 12 at noon.