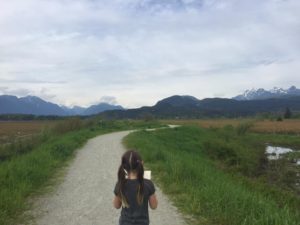 Wait until they get to first grade they say…..
"It will get easier",
"You will love the break",
"Watching your child grow is so amazing",
"They grow in the blink of an eye",
"When did they get so big"
As I navigate the path of a parent of a first grader these were comments I heard in the months and weeks leading up to September. And guess what!? I don't care…. I'm over here in the corner of the gym as the kids madly dash around in chaos trying not to cry. Yup, I was teary in Kindergarten and now I'm teary for first grade. It's not that I don't agree with many of the comments stated, it is simple the fact that my heart has so much love for this tiny human and my brain was going wild with all the "what ifs".  What if my daughter be behind in reading or writing and her self esteem suffers? What the new teacher doesn't have the core value of attachment or understand child development as well as her teacher last year? Will she have the sense of community she left kindergarten with last year? Continue to build strong relationships with peers?
Don't get me wrong; I also felt happy, proud and excited as well, but the grief was the emotion that I was feeling the strongest.
My rational side knows my child has a good foundation, she is kind and funny and has already chose some pretty solids friends who's families thankfully have similar values to us. I know my daughter will not be the best at everything and that is okay too. She will learn from it and try again.  My rational side remembers the fear and excitement I had in school and the love I had for many of my early teachers. And also, my bad ass mothering side knows I will advocate for my daughter and encourage her to advocate for herself and her education.