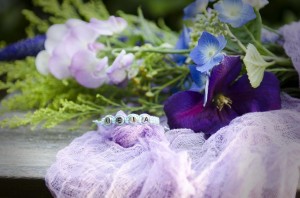 In 2014 I was a doula for a family that sadly lost their daughter. Not only was this mother a client, but also a friend.  The reason I wanted to specialize in infant loss stemmed from my miscarriage and the death of my nephew who sadly died the day Mia was born.  Read more about that here.
I am not going to share the event, but only what a doula or support person can do to support a family in healing. Some of these ideas came natural to me as a counsellor, some from an infant loss class I took last fall from Sherokee Ilse and other ideas are from friends that have experienced loss.
What a doula or support person can do…
-bring good quality kleenex to the hospital when visiting. Your clients have been blowing their nose on scratchy sand paper crap continuously, they need the good stuff.
– bring some healing cream/lotion for under their very raw noses. These little acts of kindness can go a long way.
– cry with them, listen then cry again.
– Get your family connected with Now I lay me Down to Sleep, this is a company that offers FREE newborn photographs with a skilled volunteer photographer. Families will look back on these images years later and they will ble happy they have them
-Connect with resources, local agencies, books and counsellors.  Nicole Chambers  local Maple Ridge counsellor who is specializing in Prenatal and Postnatal concerns such as infant loss,  mental health, pregnancy & childbirth concerns or fears and parenting.
-Connect with Empty Cradle Vancouver.  Parents are free to attend the group meetings whenever they choose whether it be for just one session or over an extended period of time.
What not to do…
– Don't try and reason why "It was for the best" "Everything happens for a reason" "you'll have another baby"  No one wants to hear that! This is not helpful!
– Don't bring flowers, they will have to watch the flowers die…
What family and friends can do…
-Talk about the baby by name (if there was one).
– Dont forget, ask parents how they are doing years to follow. Celebrate birthdays, bring balloons/send a birthday card.
– Bring food- frozen meals. This family will NOT have time to cook right now, they need to be nurtured.
-Clean their house, don't ask… Just do it.
-Give them time