To  make summer just a little more fun we are  having a fun community contest.  let's have some fun community spirit and share this contest with your friends and family. Every one likes prizes (and coffee!)
There are 3 (edit: 4!) vehicles in Maple Ridge that have the Ridge Meadows Doula Services magnet on them. 2 cars and 2 mini vans. keep an eye on our Facebook page  for hints.  The contest is simple….
1- take the magnet off our car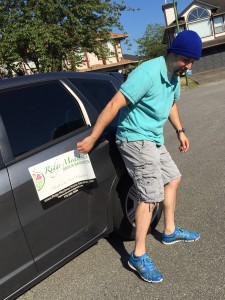 2- post a PUBLIC photo on your Facebook page of you holding the magnet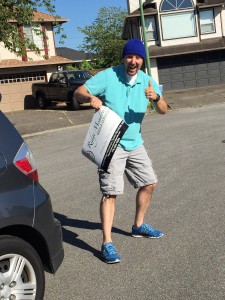 3- meet us in Maple Ridge to trade out magnet for your Tim Hortons gift card.
***the magnets may not be taken from our homes. 1 prize per person. Contest is for July 2015 only***